Selling apparel, home goods, appliances and even automotive services, Sears has something for everyone. The company is also the largest home services provider in the country.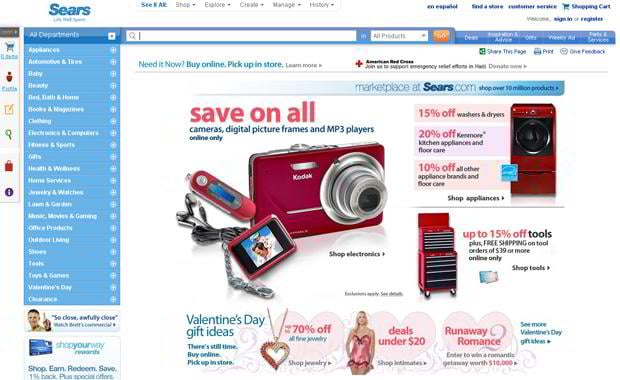 Huge Product Range
It is difficult to overstate the entirety and all-inclusive scale of Sears' stock. You can get fridge freezers, washing machines, toasters, and just about any household appliance. You could furnish any room, and you could do a full interior renovation job for the whole house. There is fitness and sports equipment, clothing for men, women, and children, and beauty products. There are lawnmowers, garden accessories, camping gear, and everything you could possibly need to stock your tool shed.Apart from their retail products like clothing, apparel, and accessories, Sears coupons also offer other services at pocket-friendly offers such as Sears Outlet, Sears Auto services, Sears Driving School and Sears Portrait Studio. Sears Auto Service Services provided include tire and wheel services, oil change services, and brake services. Prices for wheel alignment depends on the tier of service you choose. The lines offered by Sears are six months, one year and three years.
Sears offers a seven day window to match a price from a different store. So if you bought something from Sears, you better hurry up to not miss the opportunity to save some dollars
Thanks to its rich history of combining quality products and dependable service, Sears has built a solid presence around the country and on the web. It boasts more than 1,300 stores in the U.S. and Canada and ranks sixth on the Internet Retailer 500. Sear's biggest draw is its proprietary brands: Kenmore appliances, Craftsman tools, Goodyear tires, and DieHard batteries. To get an idea of how popular those products are, Sears's support staff makes more than 14 million service and installation calls each year.