CheapOair - Great Travel Deals
Finding great travel deals can feel like a needle in a haystack search with so many different sites promising the best deals on the web. But CheapOair has culled an incredible selection of airfares, rental cars, vacation packages, and other travel deals from a wide variety of sources – including three of the most respected reservation systems and fifteen other rate-negotiated sources.
That means finding discounted travel has never been easier – especially when you book your next vacation or business trip with CheapOair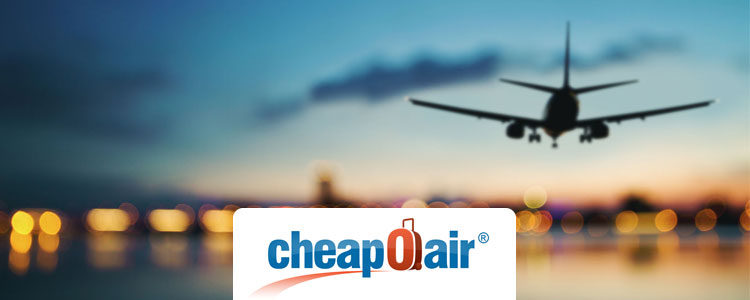 Where in the US can I travel to with CheapOair?
Travel anywhere in the US with CheapOair! They have regular deals depending on where your destination is, so be sure to check in regularly. Deals vary from where you're travelling to and from, as well as how far in advance you are planning your trip – they have some amazing last minute deals!
How does CheapOair Best Price Guarantee work?
CheapOair knows they'll always offer the best prices for their trips, so much so that it's guaranteed! If you find a better deal on the exact same trip elsewhere, simply email all the information to them, and you will receive a refund for the entire price! Visit Cheapoair for more information and stipulations.
CheapOAir's parent company is Fareportal, an online travel agency that has a network of travel sites. CheapOAir was created in 2005 and operates both on their website and mobile app. The company expanded to include a multitude of travel services including hotel, car rental, cruise, flight, and other vacation bookings.